MOBILE FUEL DELIVERY SERVICE
PRIVATE DOCKS | MARINAS | COMMERCIAL SITES | MUNICIPAL
JOB-SITES | BUILDERS WORK SITES
We provide reliable mobile fuel delivery service direct to the construction company or job site to ensure contractors save valuable time on their projects.
Our competitive prices consistently save our clients money adding to the advantage of our mobile service.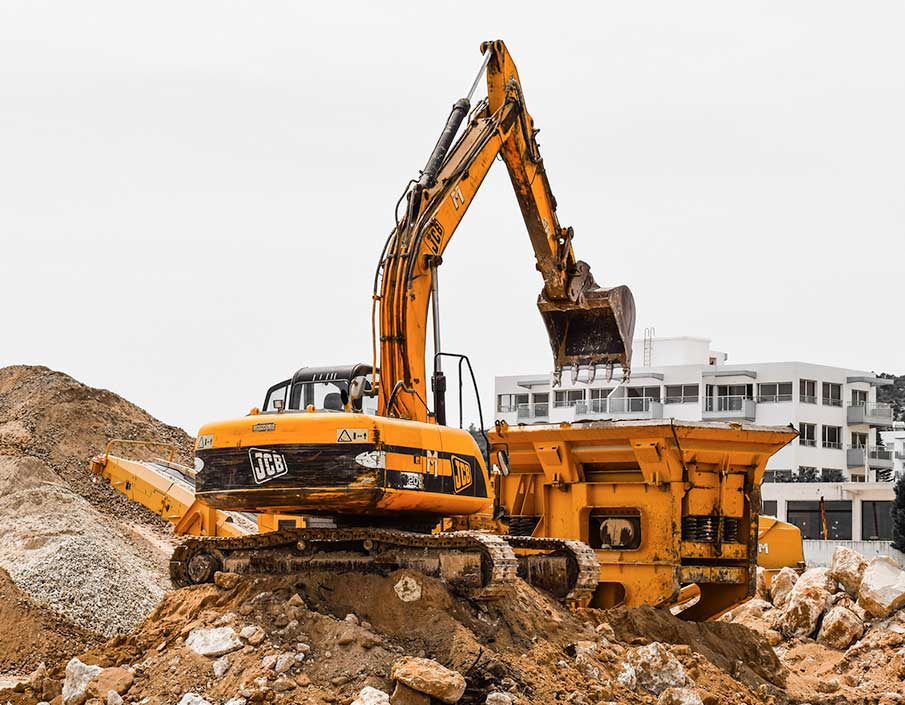 Residential Dockside & Marina's
RESIDENTIAL | MARINAS | PORTS
By delivering fuel right to your home dock, slip, or participating marina, our efficient service allows our customers to enjoy more leisure time out on the water by avoiding the congestion of the marina.
SULFER DYED DIESEL OFF-ROAD FUEL
We proudly fuel the Fort Myers Coast Guard vessel 'Crocodile'
The Fort Myers Coast Guard exclusively uses A-1 Fuel Service to fuel its precious vessel. We supply 1500 gallons of Dyed Diesel bi-weekly to the Crocodile.
PUBLIC WORKS | PARKS & BUILDINGS
Sometimes our cities and municipal entities need the support of A-1 Fuel Service with reliable and emergency-related fuel delivery.  We also supply fuel to some of the most recognized vessels on the gulf coast. Including the US Coast Guard vessel 'Crocodile'.
Our competitive prices consistently save our clients money adding to the advantage of our mobile service.
SCHEDULED | EMERGENCY FUELING
We understand how important it is to have your home generator properly fueled for emergencies. A-1 Fuel can schedule routine fueling for your generator and we prioritize residential homes during severe weather or hurricane season.
We also help your business run more expediently, by delivering fuel directly to your office generator, onsite equipment, or fuel tanks.
Providing 90 octane ethanol free recreational gas, Ultra Low Sulfur Off Road Dyed Diesel or On Road Diesel Fuel, A-1 Fuel has the products to meet your fueling needs.
Our fleet of 4 fuel trucks, each manned with a 2 member team, enables us to service your needs quickly, usually within 1 to 3 days.
90-OCTANE ETHANOL-FREE FUEL | DIESEL ON-ROAD FUEL | SULFER DYED DIESEL OFF-ROAD FUEL
Start Your Fuel Delivery Today
Setup an account and get your fuel delivery service started with A-1 Fuel Service.
No Delivery or Service Charge with Minimum Delivery of 100 Gallons
For over 20 years, A-1 Fuel Service has been recognized as the premier mobile fuel delivery company providing reliable delivery to Southwest Florida.
Frequently Asked Questions
What types of fuel do you carry?
We carry 90 Octane Ethanol Free Recreational Gas, Ultra Low Sulfur Off Road Dyed Diesel, or On Road Diesel Fuel.
Is there a delivery volume minimum?
The minimum delivery amount without a service charge is 100 gallons. We can still service you if you need less than 100 gallons, however a $40 delivery charge is added to orders of 50-100 gallons. If you need less than 50 gallons, the delivery charge is $70.
What are the payment options?
You can save a nickel a gallon if you choose by pay by check or cash on delivery. You can also send a check directly to our office. If it is more convenient for you, you can also put a credit card on file to be used for your fueling transactions.
We can typically get you filled in 1-3 days with the possible exception of the very busiest part of peak season.
Is your fuel more expensive than the marina?
Our fuel is most typically cheaper than the marina. The price fluctuates daily and you are welcome to call us at any time for a price check.
Do you provide discounts for your fuel?
We do.  We provide returning customer discounts, as well as discounts for increased volume.  We also offer a nickel discount per gallon if you pay by check or cash.
Do I need to be present during the fueling process?
We like for you to be present during your first fuel up so that our associates can learn your boat and property. After that we can come and fill you without the need for you to be present.
Your Trusted Mobile Fuel Delivery Company
On-Site Fleet Fueling

Marina & Private Docks

Commercial Job Site Fuel

Marine Vessel Fuel

Commercial Tanks

Construction Equipment

Agricultural Equipment

Generators

Fuel Cells